| | |
| --- | --- |
| Wilson Fulton House and Stokes County Bank | The 1859 Wilson Fulton House is one of the oldest brick structures still standing in the Historic District of the town of Danbury, NC. It is owned and has been restored by the Stokes County Historical Society to be used as the Stokes County Historical Museum. The 1905 Bank of Stokes County building located to the left of the house is also owned by the Historical Society and is undergoing restoration. |
This historic brick house was built in the late 1850's by Wilson Fulton, a Stokes County tanner and merchant. Located in the Danbury Historic District and listed on the National Register of Historic Places, the 150-plus year-old house is one of the oldest brick structures still existing in Stokes County.
The Stokes County Historical Society owns the house and has completed its restoration. The house serves as a local and regional historical museum.
The existence of a museum in Stokes County promotes historical interest and preservation by providing future generations an opportunity to learn about the past. It conveys the message to our children that the people of Stokes County care about their history, and that they care about preserving their heritage.
In order for this project to remain a reality, the Historical Society needs the continuing support of the citizens of Stokes and surrounding counties as well as the support of local governments and businesses. We ask that you get involved, have a voice in your local history, and support the Stokes County Historical Museum. The picture below is before restoration.
On November 8th, 2013 The Stokes County Historical Society was selected to be a recipient of a grant of $500.00 for the initial preservation of the 1904 Bank of Stokes building which is adjacent to the Stokes County Historical Museum of Regional History in Danbury. The grant is provided by funds from the Bill Johnson Trust to Benefit Stokes County of The Winston-Salem Foundation. The brick façade of the Bank of Stokes was repaired several years ago but the roof, windows and interior are in need of restoration or replacement. This grant will enable the SCHS to begin much needed work on the roof. The Bank of Stokes building will be used as a showcase for the agricultural heritage of Stokes County and will eventually house restrooms for the museum property. The Stokes County Historical Society is pleased to announce that the roof has been replaced and the building is again secure. Donations are still needed to cover the cost of this project, all donations are appreciated and may be sent to Stokes County Historical Society, PO Box 304, Danbury, NC, 27016.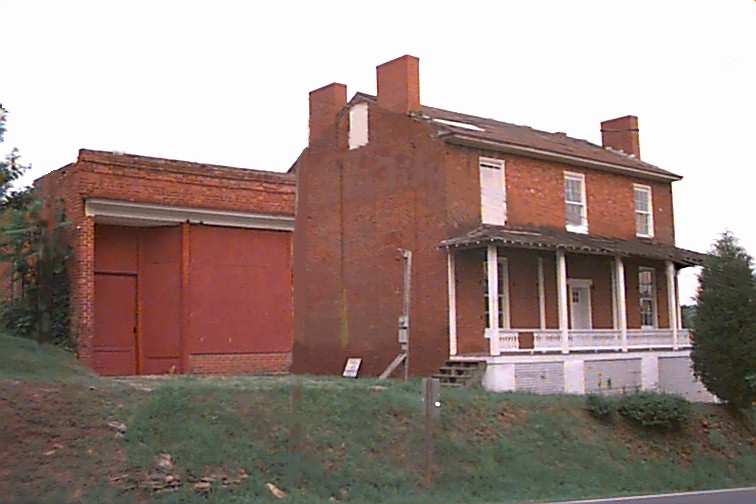 | | |
| --- | --- |
| Stokes County Museum of History | The photos below are just a sample of the items in the museum. |